Unboxing A371 HAM GMRS radio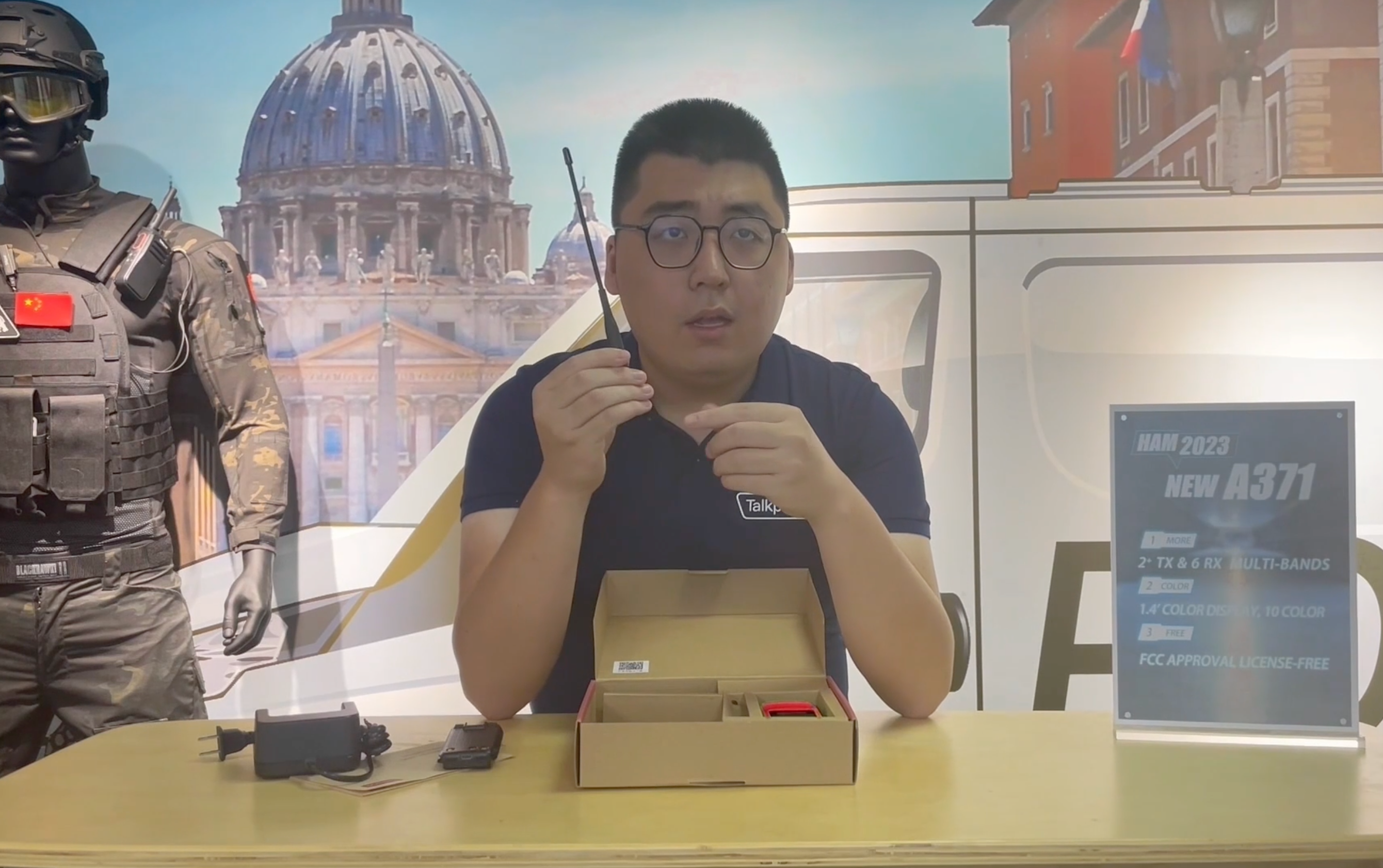 HAM® A371 UHF/VHF PRACTICAL DUAL BANDER
The HAM® A371 is a UHF/VHF/AM/FM Multi-Band Portable Transceivers with a 1.44" color display, Rugged, Compact Dual Bander with Simple Operation and Great Performance, 5W RF Output in 144 and 430 MHz, V/V,U/U,V/U Dual-watch Including DV/DV Mode, VHF/UHF Airband and FM Broadcast Receiver, FM/AM Broadcast Receiver, with 1000mW Loud and Intelligible Audio, SOS Button on Top Panel to Quick Access to Calling Channel, IP54 Dust-tight and Waterproof.
Hello, this is Roy from Talkpod. Today we are unboxing the Talkpod GMRS Dual band radio A371 for you.
There are 3 main functions in this radio, 1) This radio with 2 transmit frequencies, and 6 receive frequencies, VHF150/ UHF245 / 350 / 400 / 430 / 470 / 520MHz, 2) With a 1.4' inch color display and 16 keypad, and there are 10 color to choose, 3) It's already with FCC approval so it can sale and License-Free used USA market.
Okay, let's unboxing the radio, Here is an owner's manual, a rapid-rate desktop charger, a slim but High Capacity Li-Ion Battery Pack with TYPE-C, a flexible Dual-BAND VHF-UHF antenna, a rugged spring belt clip, a Nylon Strapand nd a red A371 radio.
This is the A371 GMRS radio is same slim and easy hand-hold designed. This radio has a 1.4-inch color screen, and the UI is very friendly. It can display two frequencies at the same time, And with 16 keypad, every button are the short cut key. With a 36 milli meter loud speaker, and there is a Direct PTT button and 2 programmable buttons, and at the top of radio with a SOS button and volume knobs, it uses the popular Kenwood two-pin connector, which is easy to find a earphone, it's also IP 54 lab certified waterproof rated, so you can used in outdoor when you are hiking, camping and exploring.