Unboxing Talkpod N26 Slim PoC Radio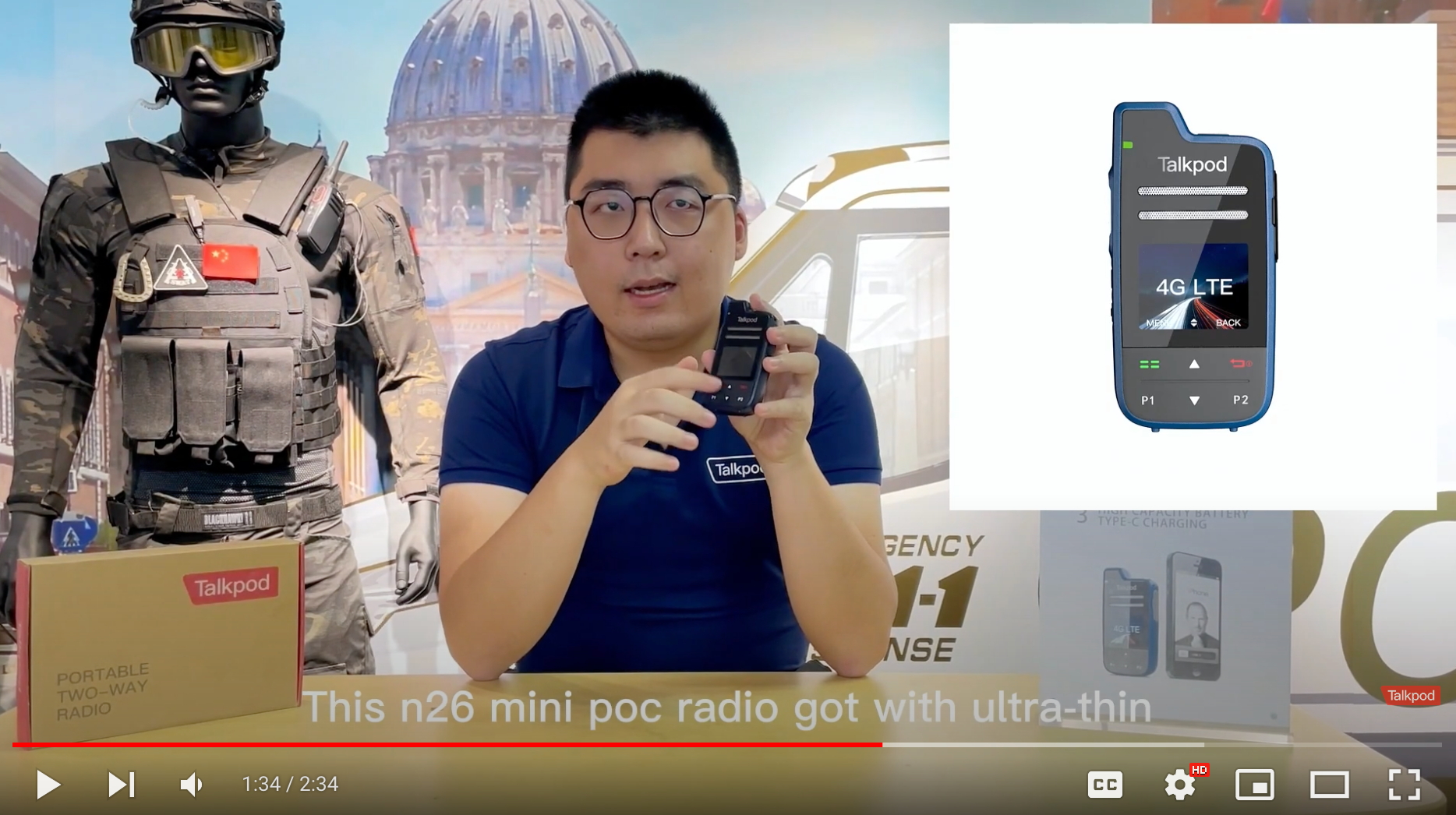 The N26 Slim PoC Radio is designed with a Large Color LED display, Quick Keypad, Contact List and Voice Announcement, Compact and thiner design has a good feeling in holding which allows you a communication Portability, Simplicity to stay productive. Equipped with multiple LTE network bands that meets the needs of different regions with a perfect network coverage.
Hello every one! My name is Roy. And today, let me introduce our new product N26 mini PoC radio for you. There are 3 key functions in this radio First, it's ultra slim and light mini. Second, it's 1.7inch color display with six quick keypad Third, it got high capacity battery with type-c charging
Owner's manual Rapid power adapter A usb to typ-c cable A nylon strap A rugged spring belt clip A slim & high capacity lithium battery And the body of the radio.
This N26 mini poc radio got with ultra-thin, and pocket size design, And it got super large 1.7 inch color lde screen, Under the screen, there is 6 shortcut buttons,with integrated appearance design, On the leftside, there is a ptt and two programming buttons, On the right side there is a usb charging port here and here And on the top of the radio, there is a one pin headset Ok, that's the quick view of our new product N26 mini poc radio Thanks for your watching, See you later!
Posted in

4GPOC, GPS, IP54, N26, POC, POCRadio, POCsolutions, portableradio, portabletwowayradio, PTToC, Pushtotak, Retail, smartradio, walkietalkie