Smart POC Mobile Radios N86A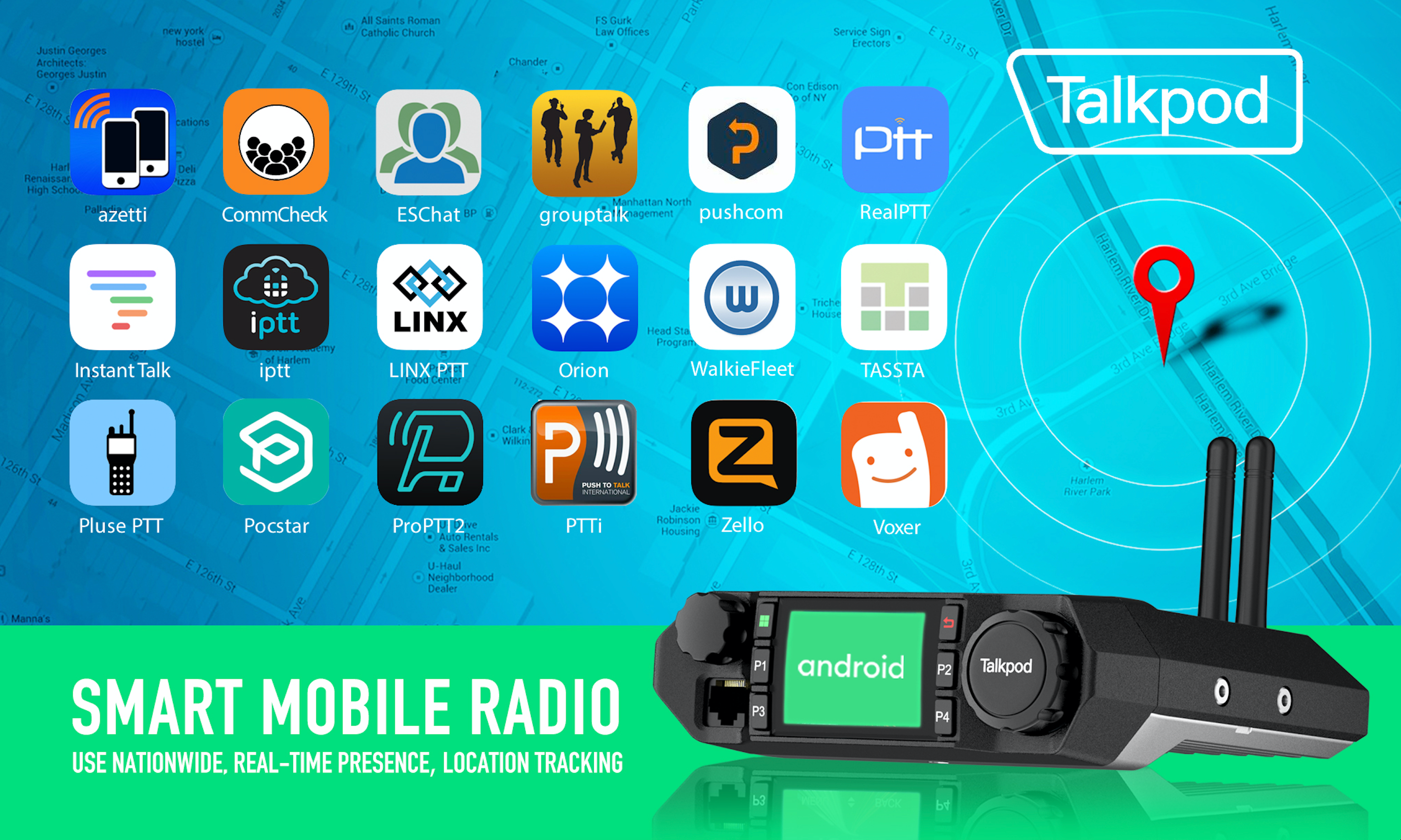 TALKPOD® N86A SMART LTE MCPTT VEHICLE COMMUNICATOR

The Talkpod N86 PTT network mobile radio delivers super audio quality, full color display, and enhanced GPS working fully while moving in the car. Its 1.77 inch color LED screen and easy operation navigation buttons give you best convenience and value in your daily work with a fast 4G communications.
[ Professional Radio Design ]
Secured audio jack, high level protection, textured large PTT button, crystal clear speaker and multiple programmable keys make Talkpod MCPTT Mobile Terminals fully utilizable as professional two way radios.

[ High Priority ]
Talkpod MCPTT Mobile Terminals support MCPTT QoS Class identifiers to improve availability and reliability of push-to-talk service. Mission critical voice communication is always prioritized and never be interrupted.

[ Multi-Bands ]
Benefited from LTE multi-cast technology, MCPTT terminals have significant improvement in radio efficiency, especially when radio frequency resource is limited or the amount of radio units is massive.

[ Various Accessories ]
Effecient and constant communication is ensured with diversified accessories, include chargers, batteries, headsets, remote microphone speakers, carry solutions.

[ Seamless Connectivity 2G/3G/4G ]
Android 9.0 Operation System
High-Sensitive Antenna - External Antenna dedicated for Cellular coverage

[ Crystal Clear & Extra Loud ]
Multiple Location Service GPS/GLONASS/AGPS
Abundant Multimedia Services
4 Programmable buttons to provide more customized functions