Talkpod for ESChat
DISA Approved,FirstNet Certified - 

The Leader in Public Safety Push-to-Talk
Encrypted Push-to-Talk

GPS Location for Enhanced Situational Awareness

Secure Group Messaging

Available on All Wireless Carriers

Advanced LMR Integration

FirstNet Certified
1.1 ESChat Service - Detailed Feature Comparison Matrix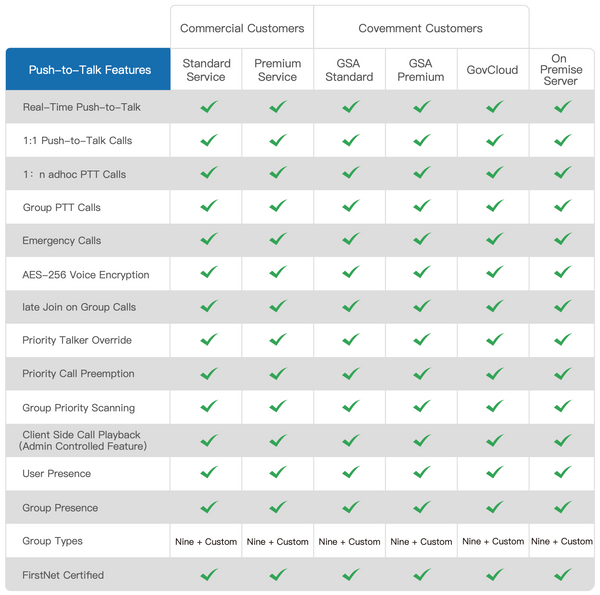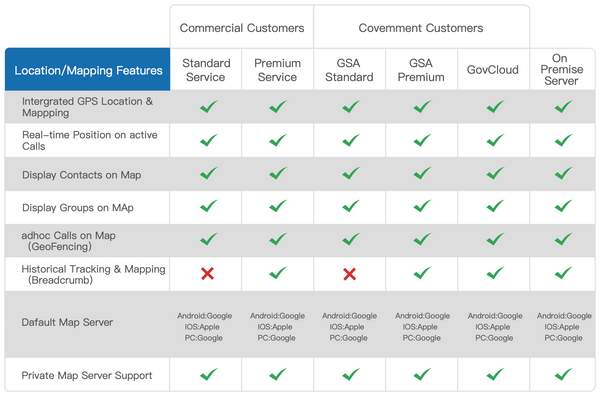 1.2 Comparison of LMR Interoperability Options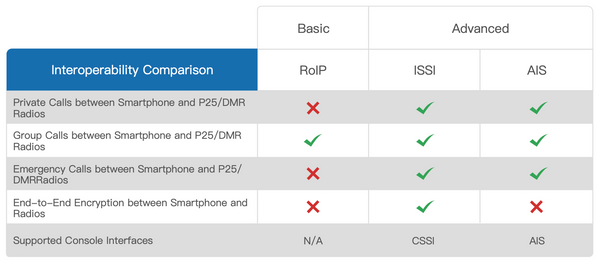 1.3 Secure Push to Talk
ESChat allows users to communicate on a 1:1, adhoc and Group basis. ESChat provides eight distinct Talk Group types each customized to fill a particular mission. Talk Groups range from the basic Nextel type Group, to Groups for Surveillance, Command, Dispatch, Unicast, Emergency Broadcast and more. Each multi-way Talk Group will support 255 members while the Emergency Broadcast Groups can reach up to 60,000 Users with the press of a single button.
ESChat is available for $4.99 per month on a month to month no-contract basis, and includes Secure PTT Voice, Group Messaging and Location Tracking & Mapping. Annual subscribers can purchase ESChat for $4.49 per month and volume discounts are available. Your ESChat service will be active within minutes of placing your order, and includes 24/7/365 Live Technical Phone Support. To contact ESChat Sales, dial toll-free (844) 4-ESCHAT and select Option 1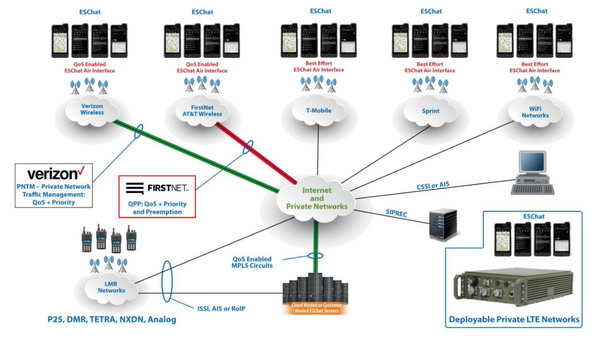 1.4 Live GPS location Tracking
ESChat supports real-time Live Location Mapping on Android and iOS devices, as well as the ESChat Dispatch Application and ESChat web console. Administrators can configure all Smartphones on a device by device basis, so maps are visible only on select devices. 
1.5 Historical (Bread Crumb) GPS location Tracking
Historical Location Tracking
Historical tracking can be enabled for ESChat Users that will "drop" bread-crumb markers on a configurable interval. Bread-crumb markers can be viewed by users and administrators with access to the ESChat web based management portal. Each breadcrumb shown on the map can be 'clicked' to display the user name, date and time stamp of the marker, as well as the speed and direction of the ESChat user when the bread crumb was dropped.
Historical Tracking information can be downloaded as a csv file via the wen management portal, and customers that are using the ESChat webservice APIs can remote collect location data for use in third party applications.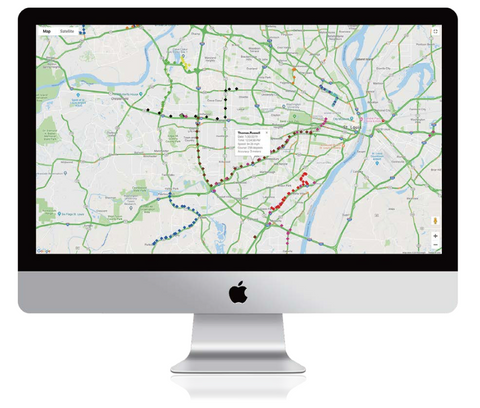 1.6 Group Messaging
Secure Group Multimedia Messaging
ESChat includes functionality to send encrypted multimedia messaging to Individual ESChat Contacts or ESChat Groups. ESChat Messaging includes both Text and Image attachments, each of which are secured with AES-256 encryption.
Group Multimedia Messages send on the ESChat iOS, Android and PC Clients are able view message statistics, including the ability to see the number of recipients who have both Received and Opened your sent messages.