Embrace the Call of the Wild with the Perfect Father's Day Gift - The Talkpod A36 Plus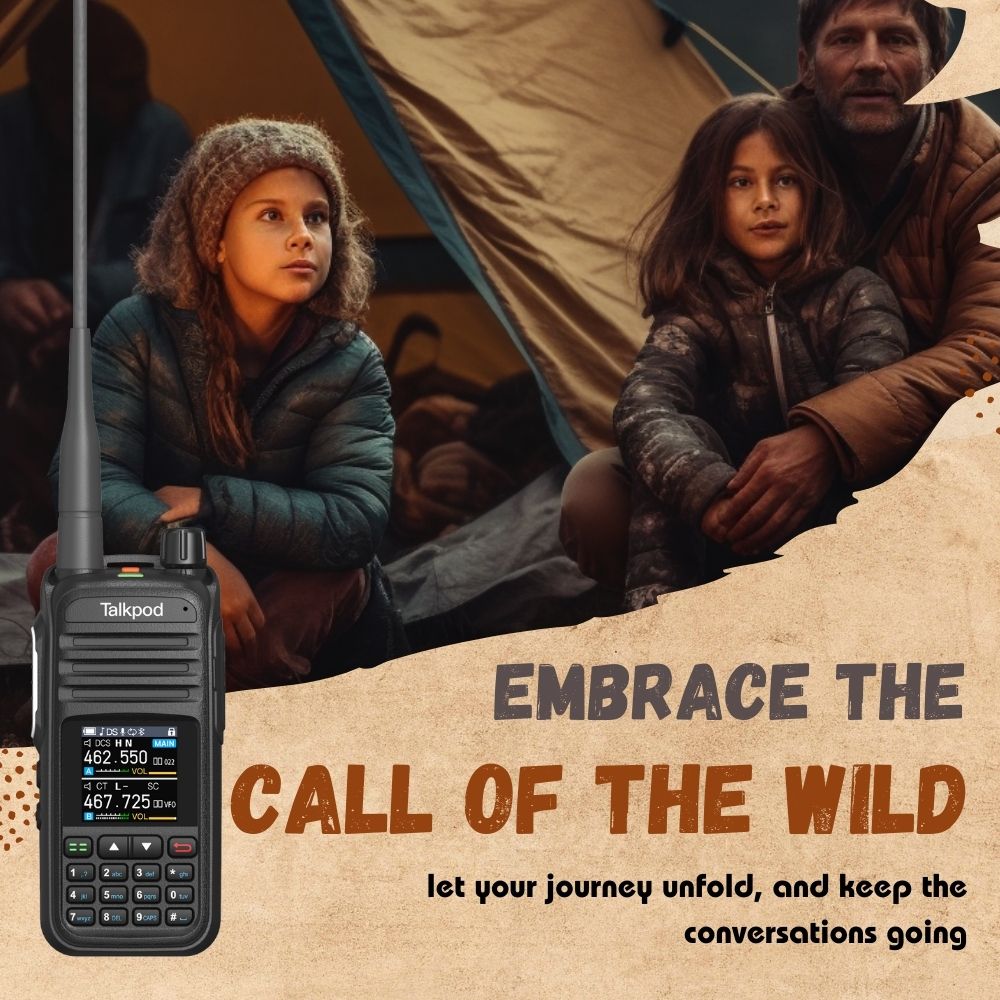 Father's Day is just around the corner, and what better way to celebrate the remarkable men in our lives than equipping them for their own adventures? This year, it's time to step up the game by gifting the reliable and robust Talkpod A36 Plus - a gift that truly embraces the call of the wild!
The Talkpod A36 Plus is not your ordinary two-way radio. Designed for the outdoors, it's packed with advanced features that make it the ideal companion for any adventure.
Long Battery Life
The Talkpod A36 Plus boasts an impressive battery life with over 15 hours of operational time. Whether your father is an avid camper, a mountain climber, or simply loves his weekend outdoor excursions, this device ensures he stays connected throughout his journey. No more worrying about the battery dying out when he needs it the most. The A36 Plus is here to keep the conversation going.
Robust Build
If your father is the type who loves to venture into challenging terrains, the A36 Plus is just the right tool for him. It features an IPX7 water-resistant and rugged structure, meeting the stringent MIL-STD-810 standard. Rain or shine, the A36 Plus is built to last. Its durability matches the strength of our fathers - reliable and unyielding in the face of adversity.
Extended Range
The A36 Plus is more than a communication tool - it's a lifeline that bridges the distance in remote areas. With its V/U dual watch mode, it can monitor two frequencies, providing a significant range for communication. This feature is especially useful when exploring unknown territories or in emergency situations where a reliable line of communication is crucial.
Moreover, the A36 Plus supports private calls, has a large 1.8-inch color display, is Bluetooth-enabled, and can store up to 512 channels. It even has a NOAA weather channel receiver for real-time weather alerts and safety travel updates.
This Father's Day, gift your dad the Talkpod A36 Plus and let him embrace the call of the wild. Because every father deserves a companion that's as adventurous and dependable as he is.
Happy Father's Day to all the adventurous fathers out there! Here's to more exciting journeys with the Talkpod A36 Plus.
---