Unlock Your Talkpod A36 Plus: Memory Channels in Minutes!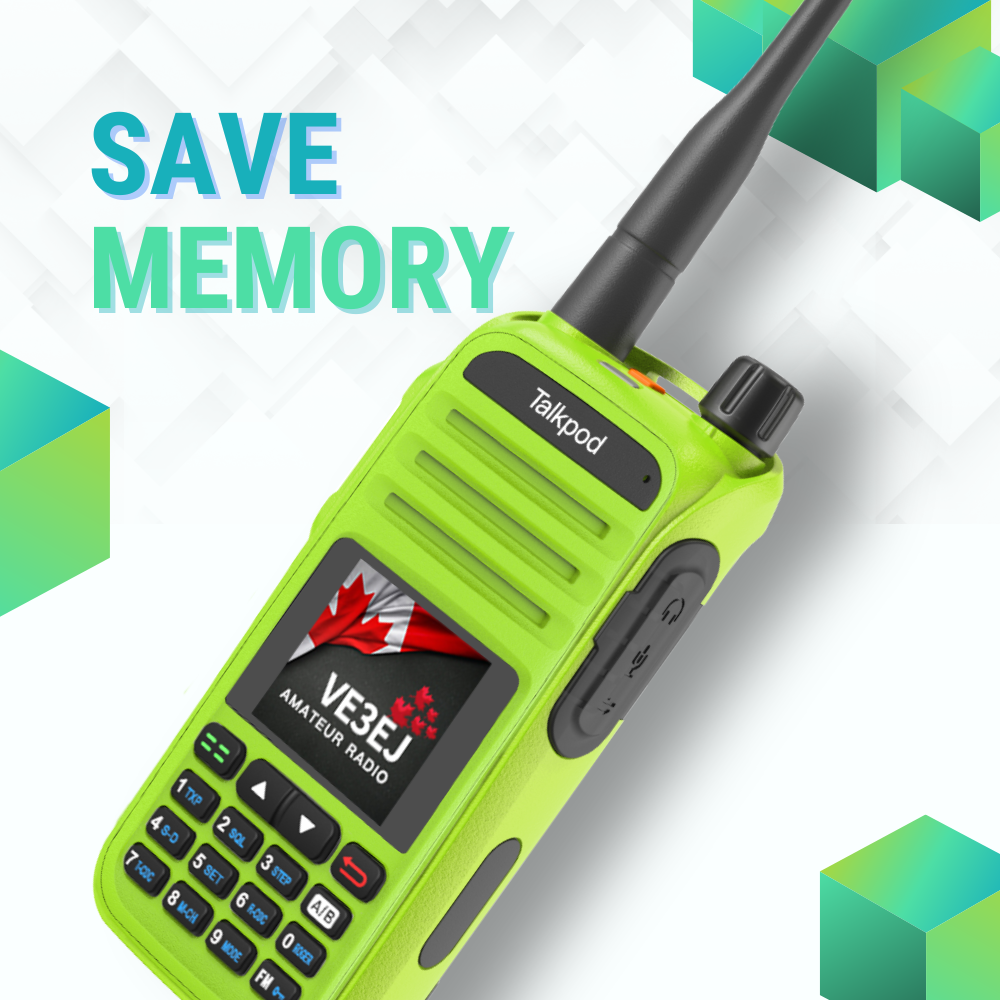 Hello, This is Roy from Talkpod. Today, we're focusing on the versatile Talkpod A36 Plus VHF/UHF and GMRS radio. This comprehensive tutorial will guide you on how to add a memory channel to your Talkpod A36 Plus.
Step 1: Entering Frequency Mode
To start, make sure your radio is in frequency mode. You can achieve this by holding down the green button. Once in frequency mode, you can type in the desired frequency. For instance, if you want to add the 70cm repeater in your area, you might type in 430.925.
Step 2: Setting Shift Direction
Next, go to the menu and cycle through to number four. You can navigate through the options using the up and down arrow keys. Remember, the red button serves as the 'back' button. Select the '+ Shift' for the 70cm repeater by pressing the green button. Ensure that '+ Shift' is highlighted in red and then confirm your selection by pressing the green button again.
Step 3: Adding Shift Offset
Having set the shift direction, proceed to menu number five to set the shift offset. For a 70cm repeater, this typically would be 7.00. After inputting the offset, confirm your selection.
Step 4: Setting the Right Tone
Go up to menu number six and choose the correct tone for your repeater. If it's 77 Hz, for example, go to 'CTCSS' and then use the arrow keys to select '77 Hz'. Confirm your selection.
Step 5: Saving to Memory
Now, return to the main menu and select number eight, 'Memory Channel'. Choose your desired channel and confirm. For instance, you may want to use channel two. Highlight the channel by turning it red and press the green button to confirm.
At this point, you can access your memory channels by holding down the green button to return to 'Channel Mode'. In this mode, you can use the arrow keys to select the channel you just programmed.
If you wish to add channel names, we recommend using the free software that comes with your radio. This can be done via the included twin-pin programming cable.
That's it! You have successfully added a memory channel to your Talkpod A36 Plus radio! Please note that due to your geographical location, you might need to adjust your position to open the repeater successfully.
In addition to programming, the Talkpod A36 Plus has several other features, including FM radio, DTMF keypad, programmable buttons, and more. The device even comes with a twin-pin socket for headphones and microphone, and an easily detachable battery.
Thank you for tuning into our channel! We hope this guide on how to add a memory channel to the Talkpod A36 Plus was helpful. Stay tuned for more helpful guides and tips on using your Talkpod radio devices!
1 comment