UHF/VHF/AM/FM Multi-Band Portable Transceivers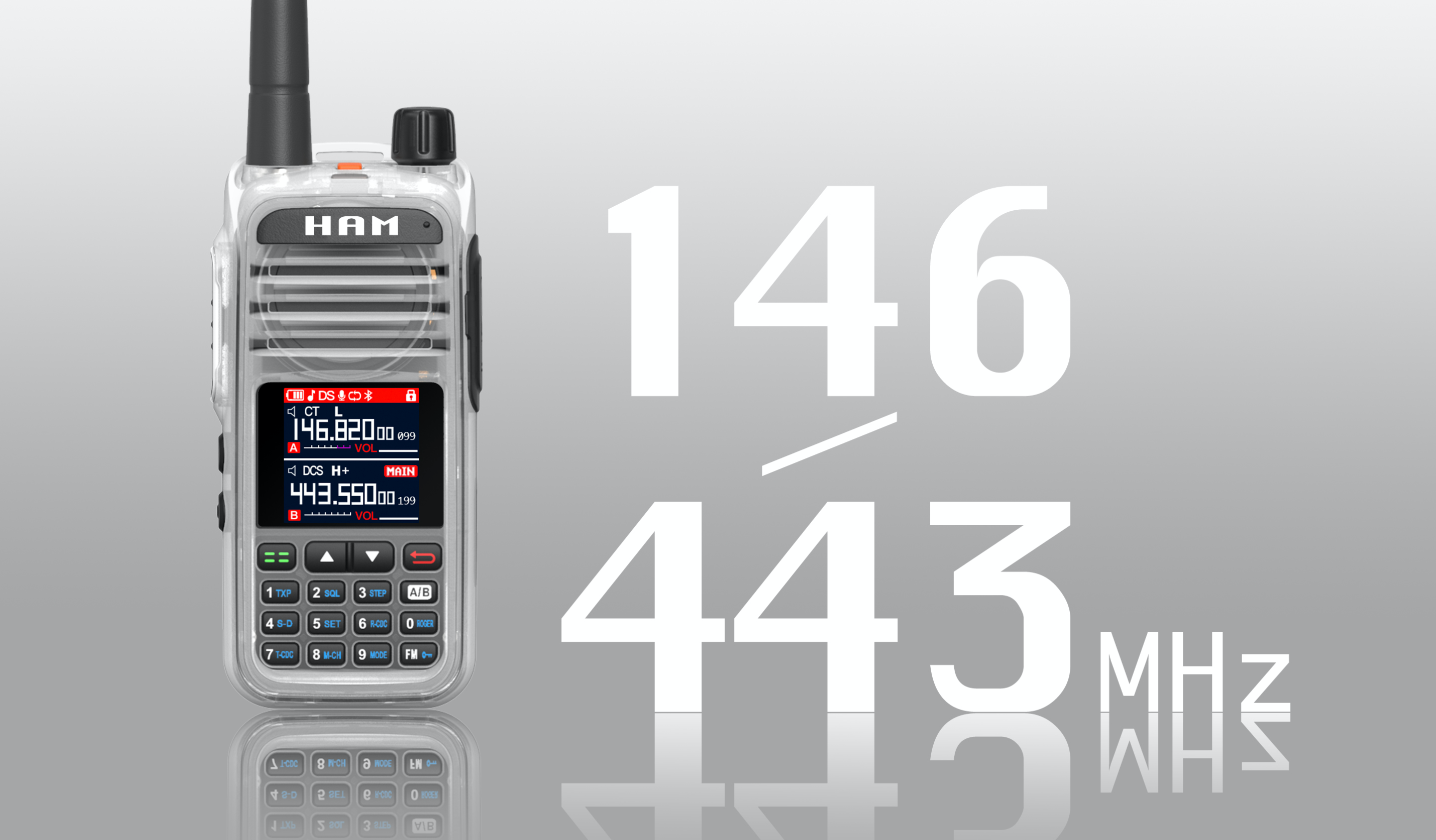 Multi-Function Multi-Bander with Color Display
The HAM® UV37 is a UHF/VHF/AM/FM Multi-Band Portable Transceivers with a 1.44" color display, Rugged, Compact Dual Bander with Simple Operation and Great Performance, 5W RF Output in 144 and 430 MHz, V/V,U/U,V/U Dual-watch Including DV/DV Mode, VHF/UHF Airband and FM Broadcast Receiver, FM/AM Broadcast Receiver, with 1000mW Loud and Intelligible Audio, SOS Button on Top Panel to Quick Access to Calling Channel, IP54 Dust-tight and Waterproof.
Color display & UI, Multilingual
Private call, scrambling can realize advanced private call
Shake dizzy, Shake fraud, Shake up
Smart frequency breaking, OTA replication frequency
Can edit independent identity ID and personalized name
Each channel has an editable name, which makes it easier to call contacts & groups
Each A/B has 256 channels, maximum of 512 channels of stored

DTMF

、

2 Tone

、

5 Tone

、

Cross frequency span

MDC1200 and other call end tones
Support Type-C boost charger, desktop charger, six-unit charger, vehicle charger.
QR code manual, software, firmware and other files.
Reception of the NOAA weather channel, real-time weather warning and Safe travel.
Multiple function to meet the requirements of amateurs.