Firmware Upgrade for Talkpod A36 Plus: Redefining Radio Adventures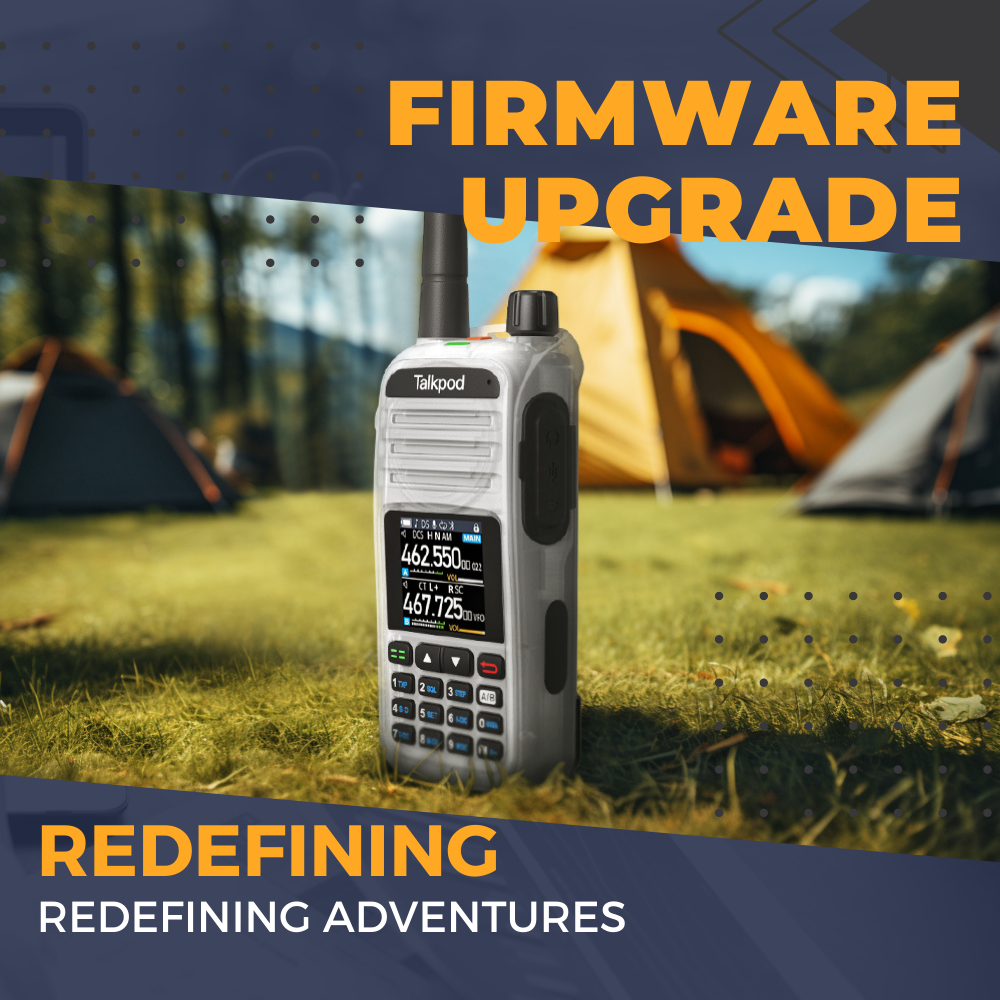 Hello, Talkpod A36 Plus enthusiasts! We are thrilled to announce a pivotal leap in your radio experience - an innovative firmware upgrade designed to enhance functionality, resolve existing issues, and add a surprise element to your Talkpod journey.
A Quantum Leap in Airband Performance In this new firmware update, we have honed our focus on the Airband reception. With improved responsiveness and crystal-clear transmissions, aviation communication has never been so thrilling. Whether you're an aviator by profession or an enthusiast, this enhancement ensures you stay on top of the aviation game. Airband communications are now more robust and engaging than ever, making your Talkpod A36 Plus an indispensable companion.
Smooth Sailing with NOAA Your safety is our priority. Recognizing the critical role of NOAA radio stations in delivering timely weather updates, we have ironed out the previously encountered reception glitches. With this firmware upgrade, you can now stay one step ahead of Mother Nature, getting your NOAA weather updates and emergency broadcasts crystal clear, every single time.
Unleashing the Power of Talkpod A36 Plus Our firmware update isn't just a technical revamp; it's an adventure waiting to unfold. The Talkpod A36 Plus, equipped with powerful features like VHF/UHF aviation bands, GMRS frequencies, and an extensive 512 channel capacity, now presents an even wider horizon for exploration. The improved Airband performance and seamless NOAA reception are just the tip of the iceberg!
Digging Deeper: A Hidden Surprise And because we believe in adding a bit of excitement to our tech, we've woven a secret feature into this firmware update. A feature designed to elevate your radio experiences to a whole new level. It's a hidden gem that's waiting to be discovered. So, can you uncover this secret addition to your Talkpod A36 Plus?
Onwards and Upwards Our journey with the Talkpod A36 Plus is about more than just fine-tuning the tech; it's about creating engaging, versatile, and dependable radio experiences for all our users. We are excited to have you explore these new enhancements. We're confident they will add an extra layer of depth and joy to your radio communications. Embrace this firmware upgrade, breathe new life into your Talkpod A36 Plus, and continue to discover the incredible world of radio interactions.
---