Revamp Your Radio Experience: The Latest Firmware Update for Talkpod A36 Plus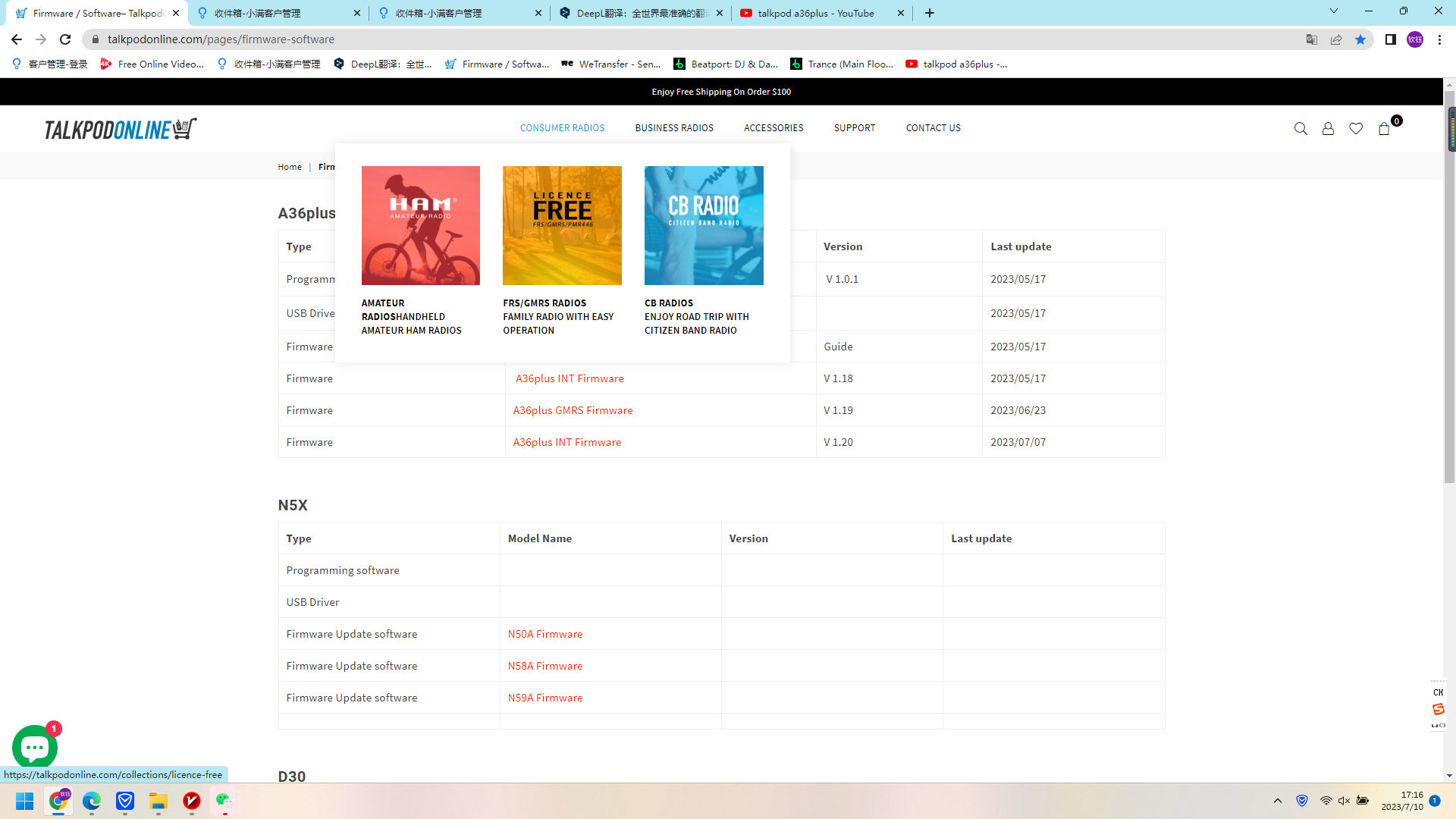 Greetings to our Talkpod A36 Plus community! We're thrilled to announce that a brand-new firmware update has arrived, packed with boosted features, ironed out issues, and a secret bonus function that we've cleverly hidden for you to uncover.
Amplified Airband Performance
Taking the spotlight in this update is a significant enhancement to our Airband reception. We've listened to your feedback and cranked up the responsiveness and sharpness of our Airband channel reception. Now, you can revel in more distinct transmissions, which makes tuning into aircraft chatter both fascinating and more meaningful. This upgrade will be a treat for aviation buffs and professionals who need to keep tabs on aeronautical communications.
Resolved NOAA Reception Hitch
We're aware of the value that NOAA weather radio stations hold for many of our users, particularly for those based in the US. Hence, we're delighted to inform you that we've resolved the glitch which made NOAA radio stations unidentifiable on certain devices. Now, you can seamlessly receive up-to-the-minute weather updates and emergency broadcasts from NOAA stations, ensuring you stay informed and prepared, come rain or shine.
A Mystery Feature to Unearth
In our ongoing quest to enrich your radio experiences, we've woven a new feature into this firmware update. But what exactly is it? That's the exciting part for you to unravel! We're turning this into a mini adventure for our users to enjoy. We can hint that it's set to add another layer of versatility and fun to your Talkpod A36 Plus.
Conclusion
This firmware update goes beyond just sprucing up the technical aspects – it's about delivering a more robust, dependable, and engaging radio journey for all Talkpod A36 Plus users. We're eager for you to explore these updates and hope they match, if not surpass, your excitement. Our commitment is to enhance your communication clarity, make information more reachable, and increase the joy of using your device. So, breathe new life into your Talkpod A36 Plus with this update and dive into the enriched world of radio interactions!
2 comments